Manufacturers: Unapproved Vaginal Rejuvenation
Alma Lasers | FemiLift
BTL Industries | Exilis Ultra Femme 360
Cynosure | MonaLisa Touch
InMode | Votiva FormaV and FractoraV
Sciton | JOULE Multi-Platform System
Thermigen | THERMIva
Venus Concept | Venus Fiore System
"These products have serious risks and don't have adequate evidence to support their use for these purposes," Scott Gottlieb, M.D. and FDA commissioner, wrote in the statement. "We are deeply concerned women are being harmed."
Off-label marketing is a widespread issue in the medical field. No energy-based vaginal rejuvenation devices are currently approved by the agency, and women who have these procedures may experience side effects.
Vaginal Rejuvenation Marketing, Devices for Unapproved Uses
In the statement published on July 30, the FDA identified seven companies advertising approved medical devices for unapproved indications, such as:
Vaginal laxity
Vaginal atrophy, dryness, or itching
Pain during sexual intercourse
Pain during urination
Decreased sexual sensation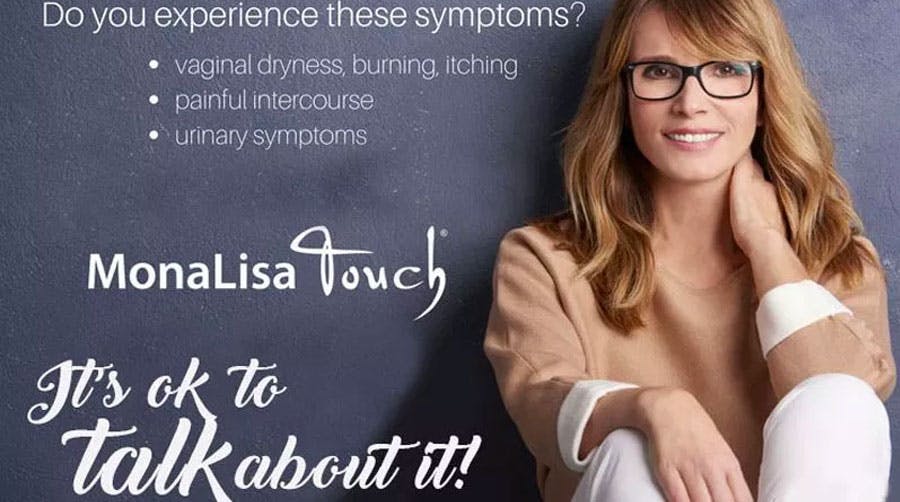 Energy-based laser and radiofrequency devices are legally used to treat certain gynecologic issues by destroying or reshaping tissue in the body. The devices are approved for abnormal, pre-cancerous tissue in the vagina or cervix. They're also used to treat genital warts.
The FDA statement indicated that both doctors and patients are being prompted to use these devices for sexual health issues, such as discomfort and vaginal dryness. In a promotional video for Cynosure's MonaLisa Touch, laser-based vaginal rejuvenation is described as "new" and "easy" with no anesthesia and minimal side effects.
Manufacturers are even promoting vaginal rejuvenation treatments for breast cancer survivors who may be experiencing early menopause, according to the FDA statement.
"The deceptive marketing of a dangerous procedure with no proven benefit, including to women who've been treated for cancer, is egregious," the FDA wrote in the statement.
Gottlieb has sent individual letters to the seven manufacturers, requesting a response within 30 days and making it clear that potential enforcement actions may be taken if the companies fail to comply.
Vaginal Rejuvenation Side Effects
The FDA urges doctors and patients to understand that safety and effectiveness of energy-based devices to perform vaginal rejuvenation has not been established, and many of these procedures can cause side effects.
The agency has reviewed the adverse event reports and discovered numerous complications, such as:
Vaginal burns
Scarring
Pain during sexual intercourse
Recurring or chronic pain
"We haven't reviewed or approved these devices for use in such procedures," according to the statement. "Thus, the full extent of the risks is unknown. But these reports indicate these procedures can cause serious harm."
Additionally, in Sept. 2007, the American College of Obstetricians and Gynecologists issued an opinion on vaginal rejuvenation, claiming that "it is deceptive" to give the impression that these procedures are standard, and they may end up further traumatizing patients with unproven surgical procedures.
- American College of Obstetricians and Gynecologists
Women should be aware of the potential risks of using energy-based devices for conditions related to menopause, incontinence or sexual health. For women who have received vaginal rejuvenation therapy with energy-based devices and experienced side effects, reports should be filed through the FDA MedWatch Program.
The potential farse of vaginal rejuvenation has hit the mainstream, with coverage from the Today Show, NY Times and Teen Vogue. When the FDA issues a statement, it has a powerful impact. The agency should continue to monitor these claims to protect women nationwide.