Morcellators
Doctors will perform "minimally invasive" morcellator surgeries to remove uterine fibroids. Thousands of women are diagnosed with uterine cancer and other morcellator side effects after surgery — sparking protests from patients, the medical community, and government representatives.
The Truth
A power morcellator is a surgical device used to treat painful uterine fibroids. Like other laparoscopic procedures, the "minimally invasive" instrument provides relief through a series of incisions in the abdomen. Morcellator surgeries are said to come with a shorter recovery time and a lower risk of infection.
Morcellators commonly perform hysterectomy operations with the intention of fully removing the uterus. Myomectomies work on removing actual fibroids, which is done for women wanting to have children. Morcellators may also be used in renal nephrectomies or splenectomies. There are a number of pharmaceutical companies manufacturing morcellator devices, including:
Manufacturer/Distributor

Model

Ethicon

Gynecare Morcellators
Gynecare Morcellex
Morcellex Sigma

Karl Storz

Sawahle Morcellator
Rotocut SIII

Richard Wolf (Manufactured by Nouvag AG)

Morce Power Plus

LiNA Medical

LiNA Xcise

Trokamed GmbH

Trokamed Morcellator

Gyrus (Subsidiary of Olympus Medical)

PlasmaSORD
When power morcellators break apart fibroids embedded in the uterus, undetected pieces of cancerous tissue are released. The cancer particles are often left behind to spread and grow into tumors.
Women who underwent morcellator procedures are increasingly diagnosed with uterine sarcomas, prompting the medical community to stand up and question the safety of the devices.

Studies + Science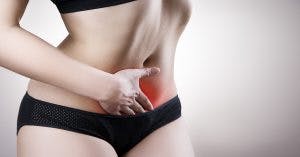 Power morcellators are used in an estimated 60,000 fibroid procedures each year. The "minimally invasive" devices remove fibroids with a cutting tip that can shred and spread undetected cancer cells, which "upstages" tumors and decreases the likelihood of long-term survival.
Uterine Fibroid Removal
Fibroids are painful mounds of tissue embedded in a woman's uterus. Uterine fibroids cause heavy menstrual bleeding, extended periods, and radiating pelvic pain, among other side effects.
The National Institute of Health associates the following side effects with uterine fibroids:
Heavy bleeding or painful periods
Anemia
Bleeding between periods
Feeling "full" in the lower abdomen (belly)—this is sometimes called "pelvic pressure"
Frequent urination (caused by a fibroid pressing on the bladder)
Pain during sex
Lower back pain
Reproductive problems, such as infertility, multiple miscarriages, and early onset of labor during pregnancy
Obstetrical problems, such as increased likelihood of cesarean section
Though fibroids come with discomfort, the growths are common. According to the National Institute of Health, between 80 and 90 percent of African American women and 70 percent of Anglo women will develop fibroids by age 50. More than 50 percent of all hysterectomies performed are for uterine fibroid removal.
Morcellator Side Effects: Hidden Cancer
Power morcellators use a spinning blade to cut fibroid tissue, which sends out a "spill" of tissue. Many women may unknowingly suffer from leiomyosarcoma, a smooth muscle cancer that can be found in the uterus. Cancer may be undetected until a morcellation operation activates it.
Uterine sarcomas may appear to be benign. Because many women experience little to no symptoms, doctors unknowingly perform morcellator surgeries when cancer is present. The American Cancer Society estimated that 1,600 new cases of uterine sarcoma would be diagnosed in 2014.
Doctors can use a physical exam, serum biomarkers, biopsy/cytology, ultrasound, hysteroscopy, hysterosalpingography, magnetic resonance imaging, and computed tomography imaging to check for cancer before power morcellation. However, none of these medical testing methods are reliable in differentiating a fibroid from a leiomyosarcoma.
A team of Canadian researchers published a study discussing the risks of power morcellation used in hysterectomies. Researchers discovered that one percent of women had leiomyosarcoma cancer before undergoing morcellation surgery.
One study, published in the Public Library of Science, found "unexpected diagnoses of leiomyoma variants, or atypical and malignant smooth muscle tumors in 1.2% of cases that had used power morcellation for presumed fibroids. When examining follow-up laparoscopies performed in 14 cases, disseminated disease occurred in 64.3% (9/14) of all tumors and four of seven (57%) cases of LMS."
Additional Morcellator Side Effects
The development of uterine sarcomas is the most dangerous effect linked to power morcellators. There are a number of other side effects, including:
Bleeding
Soreness
Bruising
Infection
Abscess
Organ damage
Pelvic pain
Fibroid reoccurrence
Bowel instruction
Regulation Recap
The FDA approved power morcellators in 1993. The devices moved quickly thorough the 501(k) approval process without clinical testing. The Karl Storz Steiner Electromechanical Morcellator was the first morcellator to be approved, followed by the Gynecare Laparoscopic Morcellator.
The development and manufacturing of power morcellators expanded through the 1990s and 2000s. In the past 20 years, the number of morcellation procedures has increased, leading to thousands of cancer diagnoses.
FDA Safety Communication
When the FDA began investigating morcellation, it was found that 1 in 350 women are at risk of developing uterine cancer from the procedure. In April 2014, the FDA announced it would require doctors to give patients a warning about power morcellator side effects.
"If laparoscopic power morcellation is performed in women with unsuspected uterine sarcoma, there is a risk that the procedure will spread the cancerous tissue within the abdomen and pelvis, significantly worsening the patient's likelihood of long-term survival," the FDA wrote in the safety communication.
The agency also recommended women requiring treatment for uterine fibroids pursue other options, if possible, "because there is no reliable method for predicting whether a woman with fibroids may have a uterine sarcoma, the FDA discourages the use of laparoscopic power morcellation during hysterectomy or myomectomy for uterine fibroids."
After the safety announcement, the FDA took the following actions:
The FDA conducted a review of published and unpublished scientific literature, including patients operated on from 1980 to 2011 to estimate the prevalence of unsuspected uterine sarcoma and uterine leiomyosarcoma in patients undergoing hysterectomy or myomectomy for presumed benign fibroids (leiomyoma).
The FDA convened a meeting of the Obstetrics and Gynecological Medical Device Advisory Panel in July 2014.
The FDA issued an Immediately In Effect (IIE) guidance that asks manufacturers of new and existing laparoscopic power morcellators to include two contraindications and a boxed warning in their product labeling.
The FDA published safety information related to these devices and alternative treatment options for the treatment of fibroids.
The committee met and decided to more closely regulate morcellation procedures, recommending that doctors clearly inform patients of the risk and manufacturers conduct clinical trials to confirm the safety of their products. Power morcellators would now be listed as Class III device and require a black box warning.
The committee found:
The risk of having an unsuspected sarcoma in the population of women undergoing hysterectomy or myomectomy for presumed fibroids may be as high as approximately 1 in 350 for all types of uterine sarcomas, and 1 in 500 for LMS specifically.
Peritoneal dissemination and/or cancer upstaging (to FIGO Stage III or IV) following morcellation of an unsuspected sarcoma may occur in approximately 25-65% of cases.
Patients with unsuspected uterine sarcoma who undergo morcellation may be at significantly higher risk for local (pelvic/abdominal) and overall cancer recurrence compared to those who do not undergo morcellation.
Patients with unsuspected sarcoma who undergo morcellation may have poorer disease-free survival and overall survival compared to patients who do not receive morcellation.
The FDA warns that uterine tissue may contain unsuspected cancer. The use of laparoscopic power morcellators during fibroid surgery may spread cancer, and decrease the long-term survival of patients. This information should be shared with patients when considering surgery with the use of these devices.
On Feb. 25, 2020, the FDA released updated guidance stating "The FDA recommends performing laparoscopic power morcellation for myomectomy or hysterectomy only with a tissue containment system, legally marketed in the U.S. for use during laparoscopic power morcellation and performing these procedures only in appropriately selected patients." The FDA also emphasized that only contained morcellation on appropriate patients for myomectomies and hysterectomies was approved by the FDA.
Two Doctors Campaign
Anesthesiologist Amy Reed and her husband, cardiothoracic surgeon Hooman Noorchashm, are spearheading a campaign to ban power morcellation once and for all.
Reed and her husband know the side effects of morcellation firsthand. When Reed underwent a power morcellation procedure to remove her uterine fibroids, the device spread undetected cancer throughout her body.
Although Reed and Noorchashm haven't reached their ultimate goal of banning the surgery, the campaign has been successful in drawing attention to the issue.
Congressional Advocacy
Rep. Mike Fitzpatrick (R, PA) and Rep. Louise Slaughter(D, NY) are calling for an investigation into the safety of power morcellators. On December 18, 2015, Congressman Fitzpatrick wrote a letter to George Karavetsos, the director of the Office of Criminal Investigations at the FDA. The letter questions the effectiveness of the FDA's Medical Device Reporting regulations, which "failed to catch the severe dangers posed to women's health by morcellation."
The Medical Device Reporting regulations require manufacturers and hospitals to disclose when a surgical instrument "has or may have caused or contributed to the death of a patient." In the letter, Fitzpatrick directed attention to three hospitals that failed to report patient death related to morcellator side effects. Women who had morcellator procedures at Brigham and Women's Hospital, Rochester General Hospital, and University of Rochester Medical Center died from leiomyosarcoma within 1-2 years after surgery.
If there's even a slight chance that a medical device could have contributed to complications, hospitals have a legal obligation to contact the FDA within 10 days of a patient's death. Medical device manufacturers, such as J&J's Ethicon, are legally required to report device-related deaths within 30 days.
Fitzpatrick compels the Food and Drug Administration (FDA) to investigate the morcellator manufacturer Ethicon, a Johnson & Johnson subsidiary, along with the three hospitals that failed to report morcellator-related deaths.
"In fact, the first time the FDA received a report of death or serious injury was neither from a user facility nor a device manufacturer. It was 'from a physician citing the case of a family member who had disseminated cancer that was suspected to have resulted from a procedure in which a power morcellator was used," Fitzpatrick wrote.
"It should not have taken a family devastated by this device to raise the issue to the FDA. Had the regulations works [sic] as intended, it is likely many women's lives could have been spared from the horrific consequences of morcellation."
Government Watchdog Investigation
Congressman Fitzpatrick's action prompted a response from a big-time government watchdog. The U.S. Government Accountability Office launched an internal investigation to evaluate the FDA's approval of the widely used surgical instrument.
Moving Forward From Morcellator Side Effects
Many women may undergo morcellation surgery without being informed of the device's cancer risk. Though there are a number of alternatives to power morcellation surgery, thousands of women have already been diagnosed with uterine cancer.
Government agencies and affiliated advocates are fighting to make a change. In the meantime, the number of lawsuits against the makers of morcellator devices continues to grow.
Recommendations for Women
Ask your health care provider to discuss all the options available to treat your condition. There are risks and benefits associated with all medical devices and procedures you should be aware of.
If your doctor recommends laparoscopic hysterectomy or myomectomy, ask him/her if power morcellation will be performed during your procedure, and to explain why he or she believes it is an appropriate treatment option for you.
If you have already undergone a hysterectomy or myomectomy for fibroids, tissue removed during the procedure is typically tested for the presence of cancer. If you were informed these tests were normal and you have no symptoms, routine follow-up with your physician is recommended. Patients with persistent or recurrent symptoms, or questions, should consult their health care provider.
A number of additional surgical treatment options are available for women with symptomatic uterine fibroids including traditional surgical hysterectomy (performed either vaginally or abdominally) and myomectomy, laparoscopic hysterectomy and myomectomy without morcellation, and laparotomy using a smaller incision (mini-laparotomy). All treatments carry risk, and you should discuss them thoroughly with your health care provider.
Ready to move forward? Connect with a team of advocates to learn about how to take the next steps.
Contact Us
Power morcellator procedures spread cancer cells that may be hidden in uterine fibroids.
An estimated 1 in 350 women who had uterine fibroids removed with a morcellator later developed uterine cancer.
The Government Accountability Office is investigating the FDA's management of morcellation dangers.
It's possible for women overcoming post-morcellation uterine cancer to receive help.
Get our reporting in your inbox
Read more about Morcellators
Carah Wertheimer · January 7, 2021
The FDA has finalized safety recommendations for the use of power morcellators in surgeries to remove fibroids.
FDA Regulation
Ashley Lombardo · January 17, 2018
The FDA has affirmed a four-year-old warning over the risk of developing uterine sarcoma after undergoing surgery with morcellation.
FDA Regulation
Ashley Lombardo · October 14, 2016
After a uterine fibroid procedure caused Dr. Amy Reed to develop leiomyosarcoma, she became an advocate fighting against the power morcellator device that spread her hidden cancer.
Health Features