FDA Sends Warning Letters to Juul Sellers
In a 2017 study, 37 percent of students from 8th to 12th grade reported vaping in some form or another in the last 30 days. Those numbers had increased from 2016 and this year, and the FDA has put their foot down.
From April until June of 2018, the FDA has questioned Juul's advertising and marked stores accused of selling to minors. The agency has made the largest coordinated effort in the history of the organization to punish offenders with fines and penalties, according to a September FDA announcement.
The FDA sent warning letters to e-cigarette manufacturers, including JUUL, Vuse, MarkTen, blu, and Logic. It also sent 1,100 letters to stores and retailers to warn of illegal youth sales, along with 131 civil penalties to stores that are in violation.
FDA has seized Juul Labs documents regarding marketing, toxicology, product research, and focus group information as evidence of wrongdoing while also issuing an ultimatum: Juul and other e-cig companies have 60 days from September 12 to produce a plan to control the "youth access" to their product.
The Popularity and Access of Juul E-Cigarettes
Since the Juul utilizes water vapor and is marketed as an alternative to cigarettes, Juuls became popular because they were seen as safer and more difficult to detect. Fueled by social media, word of mouth and meme culture, the Juul didn't need marketing when it had over 2 million adolescents advertising for them, a 2016 study by the Centers for Disease Control and Prevention (CDC) states.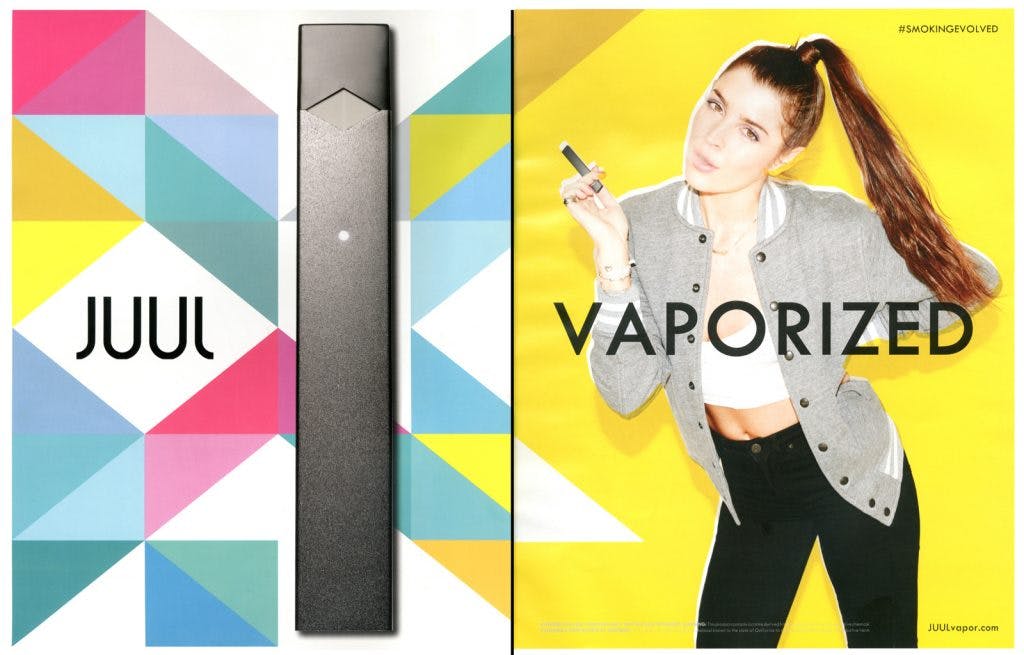 Photo: Stanford Research
While cigarettes took decades to become widespread among minors, the Juul tide swept through in disturbingly little time. Juul products now account for more than 72 percent of American e-cigarette markets, according to data from Nielsen.
There's no tar-laced tobacco smell after using a Juul, and many teachers and professors report that students have turned Juuling in class into a game to see who gets caught. Even though Juuls is not as harmful as the 7,000 chemical additives in cigarettes, they still harm the growth and development of the minds and bodies of adolescents.
Since the Juul is a tobacco-based product, ownership of a Juul was illegal before the age of 18. The purchasing age has since been raised to 21, but that hasn't stopped teens from acquiring Juuls through liberal brick and mortar stores, peers reselling bulk purchases or online shops.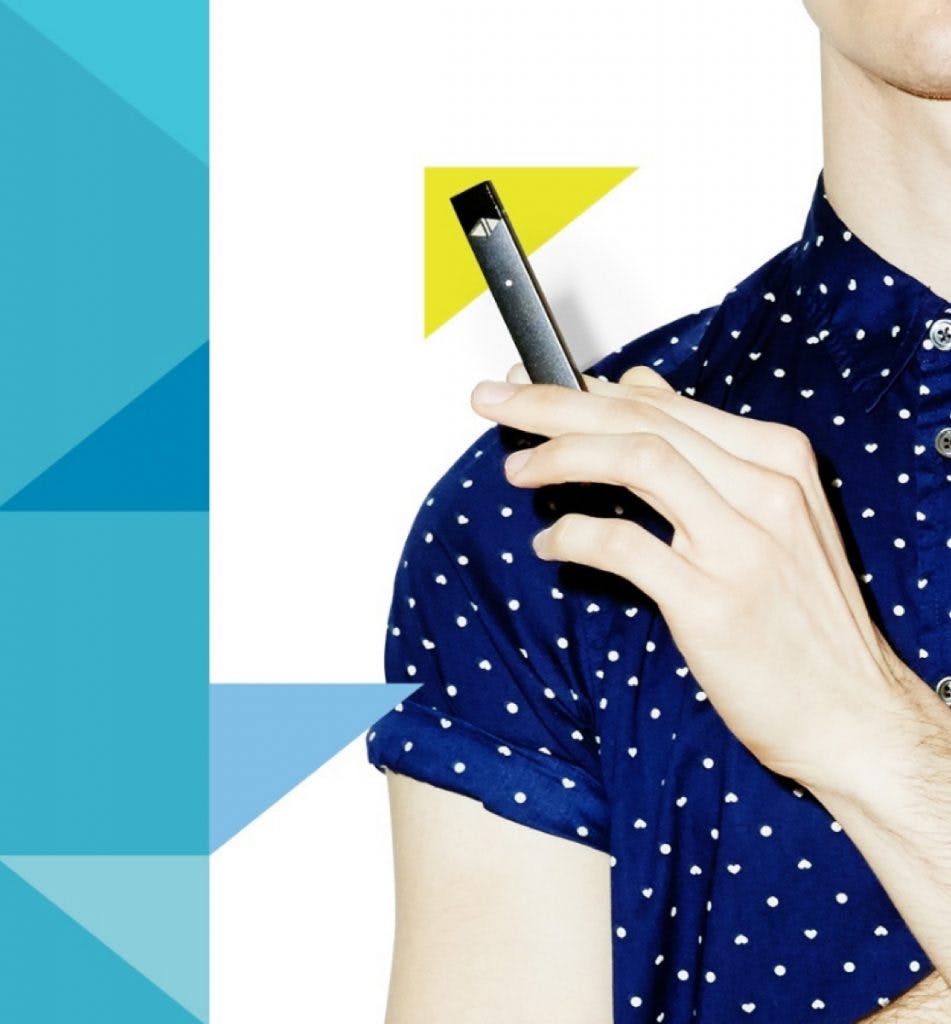 Photo: Stanford Research
Although Juul representatives claim they don't market to teens, models for the 2015 Juul advertising campaigns were barely over 21. The ads featured fun, suggestive poses more reminiscent of a high school house party than the mature adult audience they claimed to be marketing to.
Additional evidence of unlawful marketing comes from a former senior manager of Juul, who claimed that the company realized their bulk purchased Juuls were being sold when teens posted pictures and videos of them "hitting the Juul" on social media.
Juul made no effort to restrict bulk purchasing and didn't discourage the usage of Juuls among minors, leading many to accuse them of trying to create "customers for life" by gearing their product towards minors, according to the New York Times.
Juul told the Times it "heard the criticism" and responded by "simplifying the names and losing the descriptors" as well as changing the models used to real people over 35 who had switched from cigarettes to Juul. The company has since entirely overhauled its advertising, but the effects of the 2015 campaigns may remain.
With these new regulations in place and further action promised from the CDC and FDA, hopefully, the Juul tide will only be felt by its intended audience: those who want a healthier alternative to cigarettes and tobacco.